Brand Marketing : You Need To Know This Marketing, If You Want Build Your Own Brand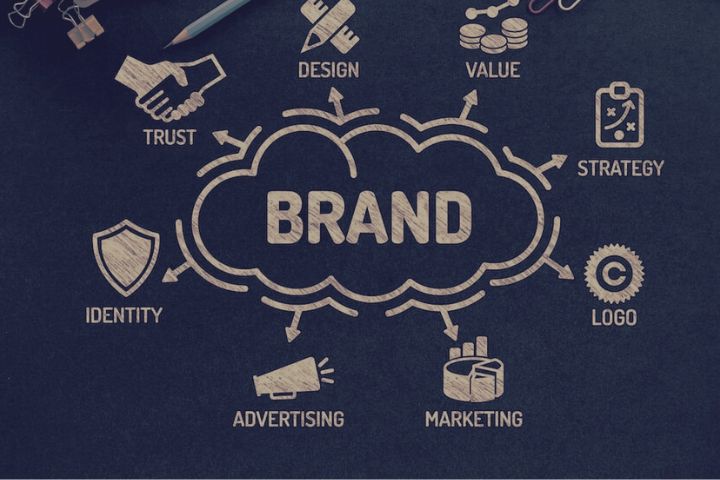 What is brand marketing?
This term refers to all activities contributing to making a brand known and establishing it with the target group. A brand is everything that ranges from the brand name to the logo, a slogan, or a claim. Brand marketing aims to firmly establish the desired idea of ​​a brand, product, or service in people's minds.
Here's how to build your brand online and make yourself a staple in your niche or industry.
What are the advantages of brand marketing?
A successful, well-known, and positive brand name is one of the classic success factors of a company. For this to also apply to your company as quickly as possible, the brand must be marketed – a guarantee for long-term success.
The other advantages of brand marketing include creating trust in one's competence through a strong brand. Strong brands are also attributed to the high quality of their products and services.
Have you already hired employees? Then you will find that your employees' motivation increases with your brand awareness.
In addition, with branding marketing, you increase your reach, i.e., your visibility on the web, and thus receive recommendations. That's a real strategy referred to as referral marketing or, more recently, word-of-mouth marketing.
According to the popular brand strategy firms, the other advantages of brand marketing include creating trust in one's competence through a strong brand. Strong brands are also attributed to the high quality of their products and services.
You should be able to answer these questions before you start brand marketing.
Unique Selling Propositions: What differentiates your brand and company from your competitors? A detailed target group definition and knowledge of their goals, wishes, and demographic characteristics should be included.
Mission goal: A precise mission statement gives you orientation in your everyday work and creates a solid idea of ​​your brand for your target customers.
Finding brand names: How brand names are created is sometimes adventurous. Catchy, easy-to-remember names with a high recognition value are ideal.
Expert status: You can only achieve a positive cast if your brand is known as an actual professional product. Position yourself as an authority on your topic, which creates additional trust.
These questions are not easy to answer and involve a lot of target group research. Suppose you want to equip your company with a viable brand without wasting time.
In that case, you can contact a brand marketing agency that will provide you with specialist knowledge and the necessary experience.
With which actions does brand marketing take off?
Brand marketing has long been a matter of multichannel marketing. If you are looking for tips, here are the brand design tips for your business.
Newsletter and email marketing for your brand
Newsletter marketing serves a good purpose, especially when it comes to branding. You can present your products and services to your target customers in your corporate design.
Your external perception is best controlled here. Automation is not everything, but it can help immensely, especially when saving resources.
Content marketing for website and social media accounts
Content marketing, mainly social media platforms, is also majorly in brand marketing. You should not provide content to more than one or two leading platforms to keep track. These can depend on the platforms that your target group prefers.
More contacts and brand building via the search engine
You can establish contacts via Google and Co, but SEA campaigns also have a branding effect. They help with lead generation and are suitable as separate branding campaigns. Display campaigns, in particular, are ideal for branding purposes.
Brand marketing – a long-term task
Even with outstanding brand marketing, brand awareness is unlikely to skyrocket overnight. However, running one or more long-term brand campaigns will undoubtedly notice the first effects in the following months.