Performance Marketing: Follow this steps for an Effective Online Advertising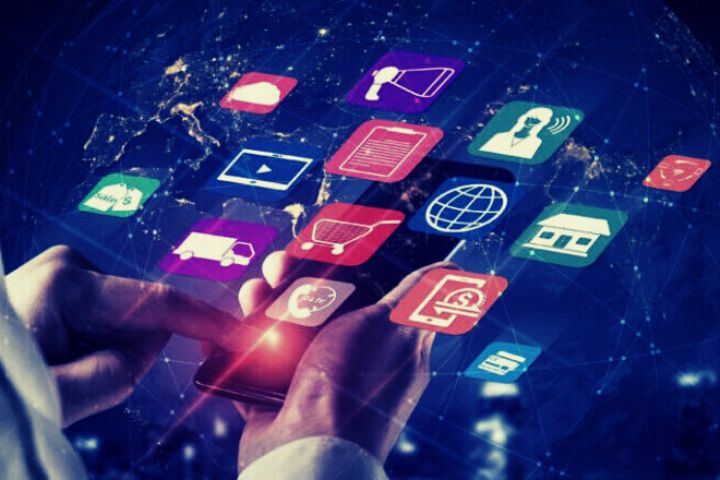 Online marketing offers several ways to acquire new customers and build your brand. Effective performance marketing should clarify which measures work and where investments are worthwhile.
But what exactly does that mean? And why are the KPIs so important? The following article describes the definition of performance marketing and offers a practical 4-step guide to implementation. In addition, there are significant advantages and disadvantages of this marketing measure.
What is performance marketing? – the definition
First of all, the essential clarification: What is performance marketing? Performance marketing refers to a data-oriented strategy in online marketing that makes the results of marketing measures measurable.
That means the focus is on the quantifiable interactions with a campaign's target audience, known as Key Performance Indicators (KPIs).
All marketing initiatives can be aligned to these KPIs, such as the click rate, conversion rate, or impressions. The goal of performance marketing is, therefore, to increase the efficiency of individual marketing measures and to adapt them continuously.
As a result, many new customers can ultimately be generated, and at the same time, an increase in customer loyalty is also possible.
Translated, performance marketing means "performance marketing." Performance marketing, by definition, is not necessarily related to online marketing. However, since it is about recording fixed KPIs, this approach can almost exclusively be combined with online marketing measures.
Online performance marketing offers tools in the form of tracking tools such as Google Analytics, which thoroughly records usage and user data.
Performance Marketing Guide – 4 Steps to Success
To use performance marketing, you need a concrete plan to make all KPIs measurable and ultimately lead to success. The following instructions show how performance in online marketing can be improved step by step:
STEP 1: DETERMINE THE GOALS OF PERFORMANCE MARKETING
To improve performance, there must first be fixed goals that the marketing measures should achieve. It is essential always to use measurable values. Otherwise, the evaluation will be complex.
For example, a plan could be to generate 10,000 website visitors or 100 newsletter subscribers within a month. In general, these goals depend on your orientation and can also be adjusted repeatedly. The following areas are possible:
Campaign Goals: Increase traffic, increase subscribers, maximize participants
Corporate goals: maintain or increase market share, weaken competitors
Customer retention goals: Increase customer retention, increase customer loyalty
It makes sense to start with smaller goals to assess the overall situation. In addition, a few goals at the beginning are better than trying to achieve several successes simultaneously.
STEP 2: SELECT THE INSTRUMENTS OF PERFORMANCE MARKETING
So that the desired goals can be implemented, there are various instruments in performance marketing that are assigned to online marketing.
These instruments must also contain different measurable KPIs to facilitate evaluation. The following devices are particularly popular:
Search Engine Advertising (SEA)
With search engine advertising (SEA), paid advertisements are created in search engines for performance marketing, which is intended to increase the ranking of a website or brand awareness in general.
For example, the click-through rate (CTR), which describes the click rate on an advertisement, can be used as a KPI. Or the cost-per-click (CPC), i.e., the fixed costs for a click on an ad. With these key figures, it is possible to determine how effective the advertising measures are and how high the prices are.
Search Engine Optimization (SEO)
Search engine optimization (SEO) should also improve the rankings within a search engine. However, these are not paid advertisements but various measures so that the respective search engine evaluates a website better and displays it higher in the search results.
For example, websites are designed to be search engine friendly, or profitable keywords are used in the texts. Keyword rankings or the number of backlinks are therefore helpful as KPIs. Because in performance marketing, it can be quickly determined whether the SEO measures are successful.
Social Media Marketing
In recent years, social networks have become increasingly important in online marketing, which is why they should not be missing as an instrument in performance marketing. In this case, you can have your profiles, which can be used to communicate with users to build your community.
Paid ads, such as Facebook ads, are also viral here. Therefore, the click numbers of the ads are suitable as KPIs, but also the growth of the network and thus the number of followers or likes and shares in this area.
Display advertising
Display advertising includes graphic advertisements on external websites. That means, for example, there are advertising banners for a product on external websites. This measure generally lends itself to external websites that are particularly popular with the target group, such as blogs.
Ad impressions are particularly popular as a KPI. Because these determine how often a user potentially views an ad. But the click rate is also often used as a KPI.
Email Marketing
As the term suggests, this performance marketing tool is about sending emails. This includes offers, feedback emails, reminders, or newsletters. In principle, customers can be informed about all the latest news from an email distribution list.
Congratulations or holiday greetings can also be implemented to increase customer loyalty and strengthen your brand. The recommended KPIs are the number of subscribers, opening, or delivery rate.
3RD STEP: CONTROLLING THE MEASURES
Now the instruments of performance marketing are fixed. This also means that the controlling of the marketing activities will now begin. Because now, the advertising measures are starting, and the individual KPIs can currently be evaluated.
To check this effect, various tools and aids facilitate the analysis. This includes Google Analytics, for example, because there, you can see how high the number of clicks on your website is or whether an article was bought directly after clicking on an ad.
On the other hand, if you want to keep an eye on your SEO measures, you can use tools like Sistrix. Not only can all backlinks be viewed, but you can also, for example, track specific keywords or analyze the keywords of the competition.
There are also some practical programs for social media marketing, such as Hootsuite or Later. However, many of these analysis tools are only accessible in the trial version or with essential functions.
4TH STEP: START OPTIMIZING THE PERFORMANCE
After evaluating the data, it is clear where the performance in online marketing is already working well and where not. In addition, it can be checked whether the previously defined goals for the conversion rate, traffic, or new registrations could be achieved.
But also how high the costs for the achieved goals are and how meaningful they concern the benefits. Because if, for example, an advertisement on Google receives 1,000 clicks, but the customer has only ordered a product 30 times on the website.
An analysis of the purchasing process is necessarily essential. Are there enough call-to-action elements on the website? Are the texts meaningful at all? At this point, performance marketing optimization begins, which includes all processes whose success can then be measured again.
The benefits of performance marketing
Anyone who chooses performance marketing can benefit from the following advantages:
The measurable results enable detailed analyzes of how well an advertising measure works.
All optimization measures have a specific goal.
Advertisements and actions can be used flexibly and can be changed at short notice.
The costs are easy to control since the advertising measures can be quickly turned off if they fail.
The disadvantages
Despite these advantages, entrepreneurs should also be prepared for the following disadvantages in performance marketing:
The analysis effort is relatively high because the data must always be up to date.
The evaluation is complex, which is why professional training is necessary.
Due to the constant optimization, advertising measures must be adjusted repeatedly.
Conclusion: Grow with know-how in performance marketing
The principle in performance marketing sounds sensible and easy to implement. But it would help if you did not underestimate the effort behind it. Because only if you master the analysis tools and determine valuable data in controlling can, you also derive meaningful measures from them.
Therefore, it is essential to first deal with the most important KPIs and focus on individual goals. Because it makes little sense to question all measures simultaneously, it is better to evaluate your chosen KPIs step by step and then be successful in the long term.