Affiliate Marketing : Increase Your Income By Following This Marketing Strategy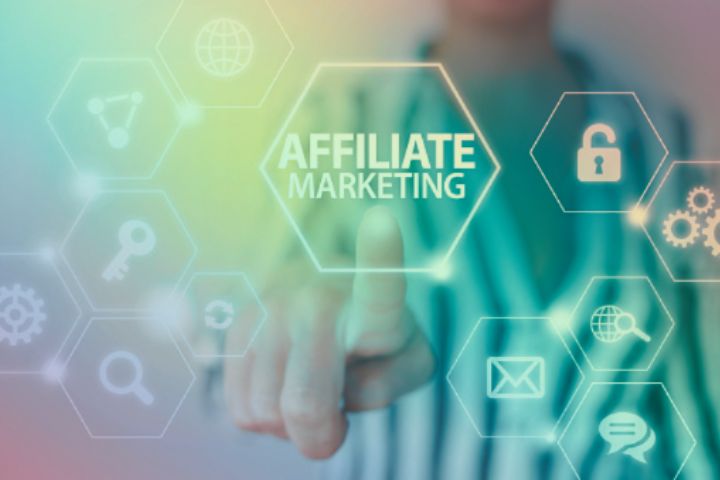 In addition to SEO, social media marketing, or e-mail marketing, affiliate marketing is one of the essential building blocks in online marketing.
While banner advertising or Google Ads strategies contribute significantly to brand building, affiliate marketing is geared toward selling products and services.
How does affiliate marketing work?
Affiliate marketing can be seen as a mediation strategy between providers of products or services and end consumers or customers. This marketing refers to a dealer or marketer of products or services as a merchant.
The merchant is the actual program operator. This merchant pays the sales partner – again called affiliates – a success-related commission.
Affiliates include all kinds of links to the merchant on their website. This includes, for example, banners and texts with the corresponding link to the merchant.
A commission can already be paid in affiliate marketing as soon as a visitor to the website gets from the affiliate to the merchant via the link.
There are usually three different commission approaches in this marketing. This includes commission payments per click, per sale, or lead. Of course, these can also be combined in this marketing.
Lead: The merchant receives a visitor's contact details
Sale: Order is placed by the visitor
Click: Visitor comes to the merchant's website via affiliate marketing
Sales via affiliate marketing
The sale of products or services via this marketing benefits founders and start-ups. No ongoing fixed costs are incurred here, but the mediation is only cost-effective if successful.
The form of remuneration the founder ultimately chooses as the provider of an affiliate marketing program depends on their company goals.
If you want to achieve a high level of awareness or establish a brand, then you should bill the sales partner for each click.
However, lead accounting is a good idea if you use this marketing to support or expand sales at a low cost.
If you don't have your own sales department at all, which is not uncommon for start-ups, then affiliate marketing is a suitable means of implementing sales in the first place. Then it makes sense to only pay for affiliate marketing per sale, i.e., sales.
In general, however, this marketing increases the reach of your website. Therefore, the affiliate marketing remuneration option "per sale" is recommended for every founder with a small budget for sales.
When founders consider starting affiliate marketing, they must decide which way to implement it.
Because the related advertising material, as well as the infrastructure and marketing of the affiliate marketing program, must be provided by the program operator for sales.
As a program provider, you can provide an in-house solution for affiliate marketing or sell the via an affiliate network.
With an in-house solution, entrepreneurs save the commission for the affiliate marketing network and can make an individual commission agreement with each sales partner.
Affiliated marketing as a source of income
If young entrepreneurs are already running a well-visited website, they can open up an additional source of income by integrating an affiliate marketing program.
To find a suitable and high-revenue marketing program, it is worth looking at the various networks' offers.
In addition to the large selection of programs, the networks offer the entire technical infrastructure. In this way, founders can integrate the standardized advertising material on the website. Tracking, reporting, billing, and remuneration are also taken care of.
The selected partner program must match the content of your website. This is the only way for founders to implement a prosperous source of income.
Networks for founders and young entrepreneurs
This new form of distribution has been established since the 1990s. Numerous affiliate networks have countless partner programs under contract.
The advantage of a network is undoubtedly the large pool of qualified marketers and the general knowledge of how it works.
The affiliate marketing program reaches a larger target group and a faster level of awareness via a network.
But the general technical processing and the provision of advertising material, as well as success control and payment transactions, are also part of the service catalog of a sound system operator.
The most important thing, however, is that the marketer's website also matches their products or services in content.
The more seriously a marketer addresses their target group, the higher the reputation gain you generate for your company through this marketing.
Likewise, young entrepreneurs should make sure that marketer also uses the possibility of online marketing beyond their website. This includes social network distribution, traditional e-mail marketing, and keyword advertising.
Conclusion
With this marketing within your marketing concept, you can have your offers placed on other websites on the Internet. As a rule, a success-related commission is due, which must be attractive enough for your affiliate partner.
For smooth handling of the affiliate program and acquiring affiliate partners, it makes sense to go through large networks and use their services.
And although this marketing seems very attractive at first glance, you should note that bringing the visitor to your website or shop through your affiliate partner is only the first step.
In the second step, you must also ensure that the conversion works on your side and generates a sale or the contact details are left.
Since you heavily depend on affiliate partners when it comes to this marketing, this should not be the only channel in your internet marketing. For example, check the possibilities of banner advertising and, of course, search engine marketing.