4 Places to Focus Your Energy for Your Small Business in 2023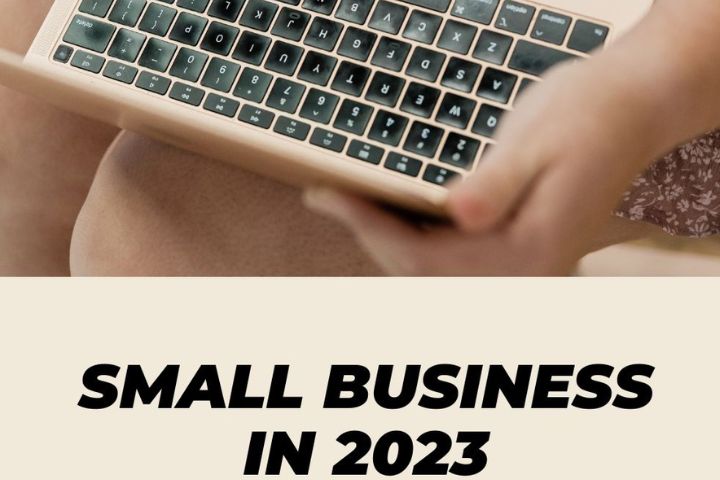 The first quarter of 2023 is almost over, and now is a great time for small business owners to start taking a closer look at the goals they've set, how they're progressing, and what changes might need to be made.
If you're not seeing the progress you were hoping for or perhaps failed to set goals and intentions for 2023 in the first place, here are some critical business areas you can focus on over the rest of the year in order to see positive change.
Customer Service
Working on your customer service should always be part of the plan, as it can directly impact your success and growth.
Small businesses need to build a loyal customer base, and making sure that you're always delivering excellent customer service is a key factor in achieving this.
Providing outstanding customer service can help you stand out in a crowded marketplace and generate a positive reputation.
You can increase customer loyalty and even gain new leads and sales through recommendations from happy, satisfied customers.
Company Culture
Another important area you should always be thinking about is the happiness of your staff. Creating a great company culture in small businesses requires intentional effort and a clear vision for the type of culture you want to establish.
There's plenty you can do to ensure you're cultivating a positive environment. Defining core values, encouraging open communication, and prioritizing employee recognition are just a few of the steps you can take.
You can also look into investing in HR services to help you manage and maintain a happy staff base. When expectations and goals are clear, and you have a firm grip on your employees, your whole company will run smoother.
Social Media Marketing
You can always look towards leveling up your social media marketing. Social media is a powerful tool for small businesses to reach a larger audience, engage with customers, and build your brand.
To make sure you're using social media effectively, start by identifying your target audience and the social media platforms they use most frequently.
Make sure you have a consistent brand image and voice across all of your channels and come up with a solid content strategy.
Try to engage with your followers by responding to comments and messages and sharing fun information via stories and posts. You can even use your analytics to track performance and adjust your strategy accordingly.
Corporate Social Responsibility
Finally, don't put your Corporate social responsibility (CSR) on the back burner just because you have a small business.
CSR is important for small businesses because it can improve your reputation and attract customers, all while creating a positive impact on society and the environment.
If you want to start working on CSR but don't know where to start, first try to identify which social and environmental issues you care about or align in some way you're your business and its message.
You can then start by trying activities like donating a portion of your profits to a charity of your choice, implementing eco-friendly practices, supporting local suppliers, or volunteering in the community.