How Do You Conduct An eCommerce SEO Audit?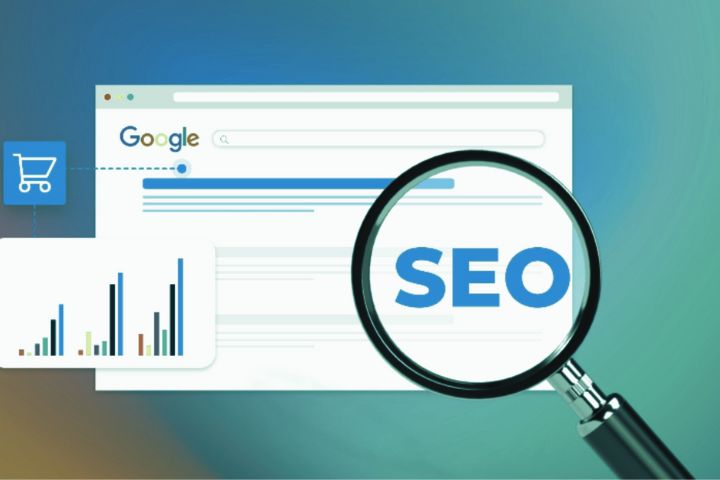 Are you thinking about stepping up your business in the dynamic world? As a budding entrepreneur, I have always been fascinated by how SEO works and assists a business in becoming 'better.' And trust me when I say this, SEO isn't only about writing a well-optimized article or two on your website. It's much more than that. In this article, we discuss about how we can conduct an eCommerce SEO audit.
For instance, you have to increase your website's speed, make it more navigational, boost the technical side of your platform, etc. And yes, writing content will certainly be a part of it too.
However, your job doesn't end here. Apart from this, you will also need to perform audits on your website. Here's why you need to do it.
Importance of Website Auditing
Website auditing can be beneficial for you and your eCommerce SEO business. It may include the following points –
1: Optimization for the Search Engines
Auditing fundamentally refers to rectifying whatever mistake you have made on your website while creating it. This, in turn, will optimize the platform even more and help you rank higher on Google or Bing. Hence, it will be easier for you to attract web traffic.
2: Better User Experience
Performing an audit can fix a lot of issues available within your website. For example, it will make it quicker, more efficient, and mobile-friendly. Apart from this, it will make it easier for you to navigate through the website too. So, the UX of your site will be higher.
3: Higher Conversion Rate
The more efficient your website, the higher it will rank on Google, and the more exposed it'll be on the internet. And you can achieve such a feat only when you audit a website regularly. This way, you can increase your conversion rate as well.
4: Improved Content Quality
Good content is not only good for your eCommerce SEO ranking, but it can also help your website acquire more and more web traffic easily. Performing a website audit can help you find the necessary steps to improve your content marketing strategy and make it more effective.
5: Adhere to Google Algorithm
Since the beginning, the core Google algorithm has been quite ever-changing. So, if you want to keep pace with the same, auditing your website frequently might be required. It'll also keep your website in proper health, which, in turn, can increase your visibility even more.
How to Perform an Audit?
Performing an audit can be quite difficult and time-consuming, if I'm being honest. However, if you know where to begin, you can easily take care of your system accordingly.
Here are some tips that can get you started with it.
1: Upping Your Content Strategy.
Writing content and using the right keywords are keys to your content strategy. But this is something almost everyone is doing in the market.
So, how can you differentiate yourself?
You can attempt several things to make yourself appear more unique. For instance, using infographics can make your content seem easier to understand.
Apart from this, you should also –
Offer a variety of content which are also relatable to your niche.
Update your content for the right audience.
Check if the headlines of your content share the right message or not.
The clearer you are through your website content, the easier it'll be to grab the attention of an audience base. And you may convert more efficiently.
2: Organizing Your Product Listing.
Your product listing should be updated every once in a while to ensure that all the data you have is correct. It should improve your customer experience and make sure that you are at the top of your business game all the time. Here are a few tips that you may follow –
Keep a product category to classify each product type and its pricing.
Check your user navigation system by following the backend and the frontend section.
Ensure that the usability of your website is impeccable yet easy.
3: Speeding Up Your Website.
According to a report, an individual usually stays on a site for 10 seconds before abandoning it forever. So, if you don't want to lose any of your potential customers, it'll be important for you to perform an ecommerce seo audit swiftly. Here's what you can do in this aspect –
Use smaller yet clearer-looking font type and size.
Opt for more optimized imaging rather than uploading pixel-heavy photos.
Tackle your website's capability of attracting high traffic easily.
4: Keeping an Eye on Your Linking Strategy.
Internal linking can be an excellent choice if you want to keep your audience lurking on your website for a long time. However, you cannot do it however you want. When it comes to taking care of your linking strategy, you should always –
Don't put more than five links in your articles at the beginning.
Make sure to diversify the links throughout the blog. They can't all be in one place.
Use the links on relevant keywords to improve the ranking even more.
However, ensure that you are writing quality content while linking properly. Both will be equally important in their own accord. So, it's best to channel both of them properly.
5: Maintaining Consistency Throughout the Copies.
Only writing quality content on your website won't be enough. Apart from that, you will also have to maintain consistency throughout the same. Here's how you can do it.
Keep your content informative and true to your subject. Add a reference or two to increase the overall authenticity of the information you're offering.
The terms and conditions page of your website should be clear and concise. Make sure to adhere to whatever rules your industry is currently following.
Don't keep any generic content on your site. It's important to use the correct jargon or word whenever you are writing. That's what will make you different from the others.
The Bottom Line
So, that will be all for this article. Please let me know in the comment section below if you want to ask or suggest something else.