What Is Digital Economy? – Opportunities and Risks And Challenges Of It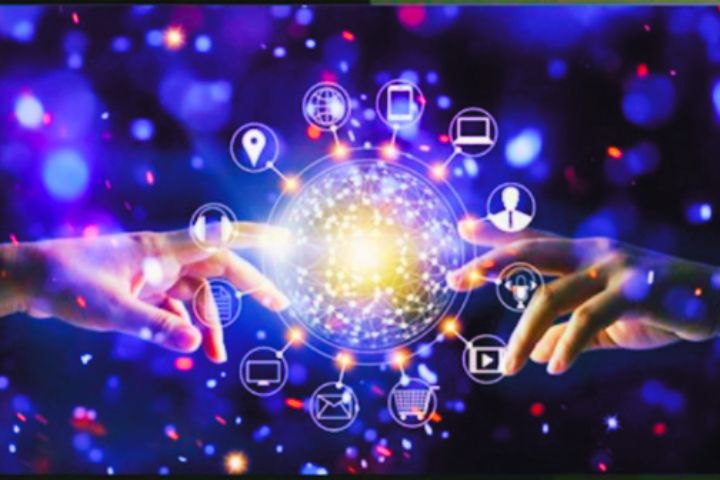 Digital economy and digital work: What does that mean?
In short: digital transformation involves a great many topics. These have heralded a change that will lead to reorganizing the national economy in the coming years.
Companies and entire sectors of the economy are in a state of upheaval: more and more data (big data) are being linked together (smart data) and, thanks to BI business intelligence, lead to new services (intelligent services) and products.
At the same time, business processes are affected by mobile internet use and cloud computing, SaaS, and social media applications and are used for new business models. The economy and ICT management are massively affected by these changes at their core, which is why a transformation is taking place.
The industry is becoming increasingly digitized, and other areas of our lives are also affected. For example, the infrastructures: our villages will become smart villages, and our cities will possibly become intelligent cities with which the challenges of population growth and climate change could be mastered.
Digital Economy: Opportunities and Risks
According to the BMWi, the world economy is benefiting from the advancing Internet economy and Industry 4.0 because new market opportunities are opening up, and export opportunities are being created. Digitization should also contribute to energy efficiency and the conservation of resources.
With the new technologies, the quality of life can be increased because people are given more freedom, social networking is promoted, and health care is improved.
Information and communication technology and the digital economy are intended to create new, good jobs with high standards and flexible models. However, these jobs require qualified employees who have to fulfill specific skills.
Many companies see themselves affected by generational conflict today or tomorrow. However, the challenges of ITC are entirely different – namely, those of disruptive technologies.
Digitization causes disruption
In the start-up scene, which makes an essential contribution to the development of ITC, the buzzword "disruption" is heard repeatedly. The term describes technologies that break up, revolutionize and even wholly replace existing services, products, or structures.
From robots that produce machines on their own to self-driving cars, there are different areas where disruption can occur. Here are a few examples of disruptive digital technologies:
Cloud Technology: Hardware and software resources and services are provided over the Internet.
Internet of Things: Products becoming smarter through sensors and network technology. They lead to the Internet of Things.
Automation of IT: Intelligent systems that can perform tasks based on artificial intelligence (AI).
Robotics: More powerful robots advance automation due to AI and improved agility.
Autonomous vehicles: Intelligent systems and self-driving vehicles.
Mobile Internet: Expansion of structures to increase connectivity and lower prices.
Digitization in critical future markets and areas is to be stimulated by:
The establishment of competence centers for information and demonstration of best-practice examples for Industry 4.0 and intelligent services for medium-sized companies and trades, as well as the promotion of user-friendly applications and services (usability)
The promotion of innovative home applications
The ICT-based support of (electric) mobility
Supporting digital change in the creative and media industries, which opens up great opportunities for new customer groups
The promotion of sustainability and climate protection ("Green through IT" and Green IT )
Supporting the digitization of construction
The further development of legal requirements for the integration of telemedicine
The expansion of the Federal Government's eHealth initiative and more incredible networking with the innovative activities of healthcare companies and ensuring the interoperability and security of IT systems are already being worked on in the "Intelligent Networking" strategy, which is being implemented in the primary sectors of education, energy, health, transport, and administration to create additional potential for growth and efficiency through ICT. According to the schedule, digitization and networking in these areas increase the performance of essential systems in the community.
challenges for employees
Existing job descriptions are sometimes strongly influenced by digital transformation. In some areas of industry, technical knowledge is more important than manual skills. Planning and organizational skills and online skills are becoming more critical.
Skill shifts are necessary to be fit for the digital economy, as the following diagram of a service technician shows.
In the digital economy, there are increasing flexibility in working hours and location, temporary and virtual teams formed, and a progressive decentralization of responsibility.
As a result, the tasks increase, and the complexity of some professions increases. This leads to new demands on employees.
In addition, qualified employees are required in various areas in the high-tech economy. They are used, for example, in infrastructure and connection technology, software development, server, and storage technologies, robotics, or data analysis.
Training content at schools and universities must be adapted to obtain the required specialist knowledge and staff. Company qualification offers such as coaching and knowledge transfer are also necessary.