Social Listening : What Are The Handy Tools And Benefits Of Them?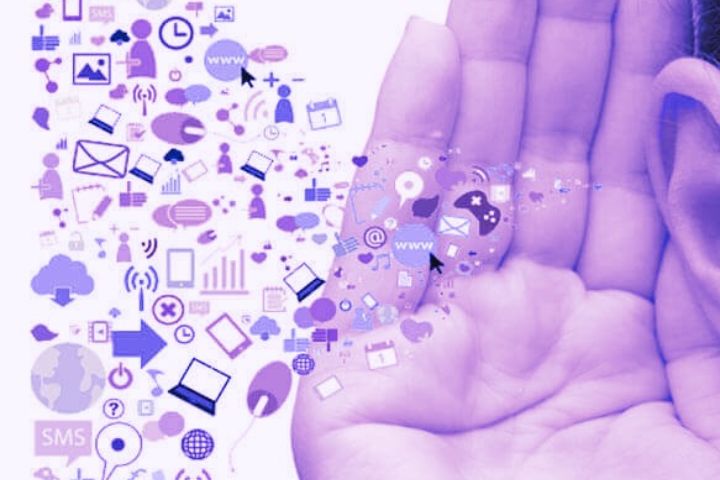 For many companies, it has become indispensable; others are just discovering the variety of functions for themselves. We're talking about social listening.
Social listening tools make it easy to find and quickly respond to online mentions and discussions about your company or products.
They are also crucial for observing developments in the market and being faster than the competition. But what does social listening entail, and how can you best use it for your business?
What is social listening?
Social listening can be best described as listening to social platforms on the Internet. Here one observes various channels for mentions that may be relevant to one's own company.
It is not only about social media platforms but also about blogs, forums, or news sites. Using the right keywords, conversations or mentions about your own company can be found, and the mood of the customers can be read from them.
You can also search for your products and get more detailed customer reviews. Social listening is also essential for analyzing the competition since these tools can be used to monitor the competition easily. The data obtained from this can then be evaluated and used to improve your own company.
Social listening can thus be described as collecting and evaluating data on a specific topic in social networks. Now, numerous programs can be used to search for particular terms.
Social listening and social media monitoring – are just not the same!
You may have heard of the term social media monitoring. At first glance, it can be assumed that this is the same as social listening. But that is not correct.
The terms are very similar in their rough function. Still, data is collected during monitoring, which, for example, evaluates the success of a campaign, measures the company's reputation, or is used to arm yourself against shitstorms.
In addition, social monitoring focuses more on the content and other key figures. This includes, for example, the interaction rate, such as likes under a post.
With social listening, on the other hand, data is collected to implement it immediately and develop new strategies. Social listening tends to analyze the feeling and sentiment behind the posts.
How is your brand doing? How do people react to the company? What do customers think of the products?
What are the benefits of social listening?
As a company, we aim to improve constantly. Listening to social networks offers the ideal opportunity to follow what is being reported about one's company on the Internet.
For example, it can help you get to know your customers better. People like to exchange ideas and pass on their experiences about products to others.
Negative experiences are usually more popular than positive ones, which makes it all the more important to react to them quickly.
By browsing forums and networks, you can see exactly how satisfied or dissatisfied your customers are with your products or services and then take appropriate action.
You can also use the tool to try out new strategies. For example, when you launch a new product or put a new ad online, you can watch how people react to it on the Internet.
If the new strategy is not well received, you will immediately know what the problem is thanks to the many opinions and can adapt your strategy.
Social listening is also an essential tool for comparing with competitors. You can use it to monitor your competition closely and know precisely when they launch a new product and how it is received. You can learn very well from this and conclude your own business.
Conversely, cooperation partners such as influencers or brand ambassadors can also be found similarly. If you have extensive insight into the most important social media platforms, you can find out who is necessary at the moment and who is suitable for cooperation.
Whether you're trying out a new product or strategy, it's always a good idea to keep an eye on your audience and the overall mood of your industry.
What do people need right now, and what worries and wishes do they have? It would help if you were the first to react to these problems and find solutions.
Use social listening correctly.
Like all tools, social listening is only helpful if you know how to use it properly. Since this tool offers you an incredible number of options for what and where to search, you should first think about which direction you want to go and what goals you are pursuing.
So ask yourself the question at the beginning: What do I want to measure?
Here it is helpful to work together with the different departments of your company. Other goals will be more important in customer service than in content marketing. So sit down with those responsible and set common goals to get the best out of everything.
Also, consider whether you want to focus on specific platforms. Here it depends on where your target group is traveling and whose opinions should be given more importance.
Your company may be reported thoroughly differently on Instagram than on Xing. Here it would help if you weighed up which ideas are more relevant to your business.
To get started, you should also know which keywords to search for. Here, those who know the terms the target group uses a significantly advantage. Such words can be:
brand name
Username on social media
name of your products
Brand names and product names of competitors
Important industry keywords
advertising slogans
Representation of directors or employees
Campaign Tags
Branded Hashtags
To analyze the competition well, the name of the relevant company and its products are also helpful here. Otherwise, industry-specific words are always recommended to stay up to date in the market.
Social Listening – 3 handy tools
Of course, to use social listening as effectively as possible, you need the most suitable tools for you and your company. There are many different providers whose applications have other functions and focuses.
MENTION
You should choose Mention if you want to have an overview of mentions internationally because this tool can track millions of pages in 42 languages.
Word can also be used to filter out content that is not relevant to you. This means that you only see what is important to you.
Mention can be used free of charge, but the functions here are limited. Different tariffs can be selected for additional functions.
HUBSPOT
HubSpot combines many different functions in one tool. With this, you can create marketing campaigns, automatically share content via social media channels and compare the performance of other channels.
In addition, every interaction of customers with your company can be recorded and structured, and the marketing can be applied precisely.
You can also choose between three tariffs, with the cheapest starting at 46 euros per month.
SMALL
SumAll is particularly suitable for small and medium-sized companies. The tool analyzes how different social media channels are connected, how posts can be automated, and how it is possible to receive daily key figures by email that are compared with those of the past few weeks. This tool is free to use.
HOOTSUITE
Hootsuite lets you view your brand's comments, messages, and mentions across social networks. The whole thing is then displayed on a central dashboard so you can see everything necessary at a glance.
In addition, lists can be imported into Hootsuite and shared with others in the company.
Conclusion
If you always want to stay up to date and constantly develop your company and your products, the use of social listening is highly recommended. Feedback from your customers and reviews of your products is essential to running a successful business.
From the start, be aware of your goal and what you want to discover. You can then choose a suitable tool that you can work with best.
Also, talk to the departments of your company—share who takes care of which observation focus areas to get the most out of the listening tool.