Google AdWords Campaigns Can Be Highly Successful – If You Know How To Do It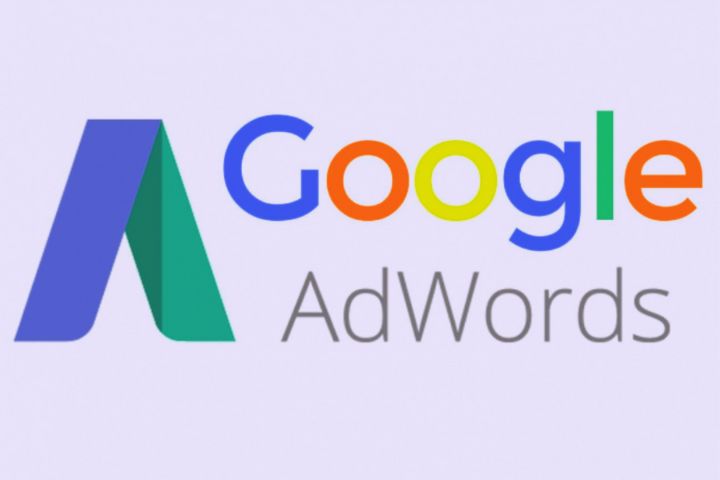 For many companies, Google AdWords advertising system is an essential tool in online marketing: The small text ads appear in the search engine results list – the companies decide which search terms to use.
Payment is based on the "cost per click" (CPC) principle: Every time an internet user clicks on the ad on Google, a small amount is due – or a larger one.
The price depends, among other things, on how many competitors also want to place ads for the selected search term and how much they are willing to pay per click (the US marketing company Wordstream clearly explains in an infographic how this works ).
With the help of Google AdWords, companies can address their target group in a targeted manner. However, the tool is quite complex – and if you don't use it properly, you'll burn your money.
Tip 1: Check whether Google AdWords is the correct form of advertising
Not all online shops are equally suitable for advertising via Google AdWords. This type of ad is only worthwhile for products that customers typically search for on the Internet: the more specific a consequence, the better.
Super: Towbars for retrofitting – people often look for them using the type and model numbers of the cars, which you can easily name in the ad text.
Not so good or at least much more complex: things everyone can quickly get in the supermarket, coffee, for example. Few people google for so-called consumer products – and the fewer search queries, the fewer reasons to present your ads.
For example, anyone who opens an online shop for car parts should definitely have Google AdWords in their advertising mix.
On the other hand, those who sell coffee should rely on a broader combination with other channels – such as Facebook Ads.
Here, the target group that sees the ad can be defined according to interests, which is much better suited to consumer products.
Tip 2: Invest time
"Oh, Google is handing out a 50-euro AdWords voucher – then I can try that": Anyone who occasionally fires a test shot under this motto will fail at first. Google AdWords is a sophisticated marketing channel.
The secret of success is to get smart beforehand, to analyze how much budget you need, to ask yourself whether you have it – and then to go full steam ahead.
Only then would one be able to take full advantage of all the advantages of Google AdWords and not burn money blindly – for example, by understanding how to list and interpret the statistics correctly. This is the only way you can control how well the ads work.
Tip 3: Adjust the campaigns regularly
The ads are written – excellent. However, to sit back and wait now is to make the campaign's success a matter of fate.
Anyone who only looks at Google AdWords from time to time does not notice that when Google changes its algorithm, the competition increases their click bids or the number of competitors increases.
Therefore, their ads are no longer at the top. In this way, an online shop quickly ends up in virtual oblivion – and purchases plummet.
Better: check daily whether the campaigns are working and whether the keywords and ad texts are bringing the desired clicks and purchases. To be able to adjust both quickly in the event of failure.
Tip 4: Don't just look at the click-through rate
The click-through rate is the ratio of people who see your ad to those who click on it. Your ad fits the search terms well if the click rate is high.
However, the so-called conversion rate is decisive – the ratio of shop visitors to actual buyers. Anyone who only looks at the click rate cannot control the extent to which advertising generates sales – a negligent attitude.
This can be changed using so-called conversion tracking. To use it, it is sufficient to embed a small piece of program code once on the page in the online shop that is displayed after the purchase process.
Then the shop automatically reports to Google AdWords every purchase that came about through an ad. In this way, it is easy to track later in the statistics how purchases follow many clicks – and which ad brought how many sales.
Tip 5: Set up the campaigns in a similar way to the online shop
It is advisable to structure the campaigns in Google AdWords similarly to the online shop. For example, if a women's fashion shop is divided into the categories "Jackets", "Skirts", "Pants", and "Underwear", then the ad groups should also have these names.
This makes work more accessible because it is more apparent, especially at the beginning. The Google AdWords backend takes a bit of getting used to. If you base campaigns and ads on the shop's structure, it is easier to create ads down to the product level.
Tip 6: Wear down the competition with high bids (caution, only for advanced users)
Another factor in Google AdWords that determines whether and where your ad appears above the search results: is the amount you would pay if a user clicked on it.
It often works like this: You approach a maximum bid of 1.10 euros per click because your closest competitor pays a maximum of 99 cents per click – to appear at the top. Of course, that's not bad. "However, your competitor can easily outbid you again, which means the bid keeps going up."
If you play a little risky and say, for example, that you want to spend seven euros per click, you can quickly wear down your competitors.
However, you should check daily how the competition is reacting to this tactic: if the competitor sticks to his 99-cent bid, you continue to pay only one euro – and your ad will often end up at the top of the ranking.
But if the competition pulls along in the long term and you don't notice, the trick quickly becomes a cost trap: you pay a lot but still don't necessarily end up in first place. Then there is only one winner – namely Google.