Study About The Main Purpose Of The Intelligent Process Automation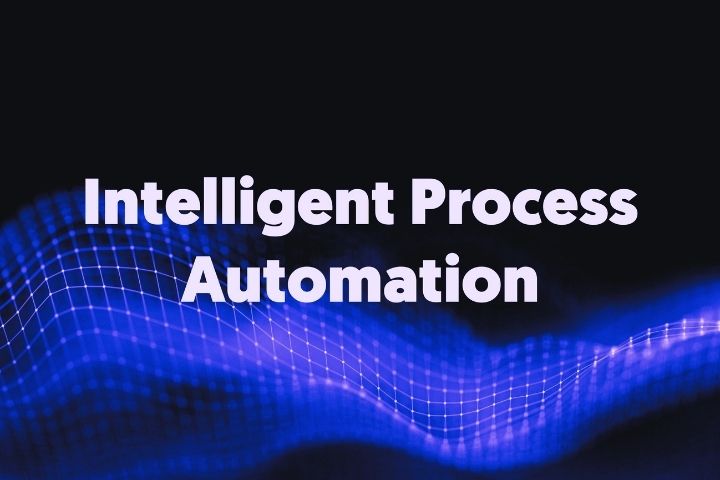 What is Intelligent Process Automation
Intelligent Process Automation is a combination of RPA and AI. On the one hand, AI helps ensure that the data is delivered in a structured format. Artificial intelligence can read the required data from an email, e.g. B: analyze the structure and forward it to the software robot.
So-called natural language processing is used to extract the relevant data. If the data is too complex for further processing, the AI ​​can forward this data to a human processor for processing.
The decisions made by humans are used for the AI ​​learning process, so the AI can carry out that appropriate processing cases ​​in the future.
Furthermore, the combination between an RPA and an AI allows complex decisions to be made. An RPA can already make rule-based decisions and assign scores today.
However, more complex choices require the presence of an AI. In practice, this function is called "cognitive reasoning", which can also improve RPA, among other things. For this purpose, the AI ​​draws on all of the experience and knowledge mapped in a model.
Why is Intelligent Process Automation currently in demand?
In the course of the COVID-19 crisis, IPA continues to gain in importance. Companies that automate core and business-critical processes can use IPA to ensure that they continue to be carried out in a crisis.
Many procedures require more knowledge and intelligence than can be mapped with RPA. The step towards the use of IPA can help here. Companies can carry out scenario evaluations even in times of crisis and steer them more flexibly through the problem.
IPA also carries out automated bookings, supply chains and orders, thus counteracting interruptions in operations. Supply chain processes are controlled automatically so that timely warnings of any stock bottlenecks and production downtimes are avoided.
In the recovery phase after the crisis, the increased demand can be satisfied more easily through IPA. Back office processes, in particular, can be scaled without increasing fixed costs.
Should the volume continue to increase significantly in a process automated by IPA, it can be mounted by simply duplicating the software robot. The software provider can install this at the push of a button.
The advantage is that different scenarios can be simulated in the shortest possible time to react to a rapidly changing environment.
When does it make sense to use IPA, and what are the advantages?
Automation has the greatest return on investment (ROI) in processes with a high volume. A high volume means that a process runs frequently or that it is a time-consuming process.
Which techniques should be automated most sensibly and with priority depends on the situation in the individual company. Automating orders based on stock levels also allows demand forecasts in the medium term through machine learning, which help to optimize storage costs further.
In addition to high volumes, the criticality of a process can play a decisive role for the company in deciding whether or not to automate a process. A process that is only carried out a few times a year but in which a minor error has a significant financial impact lends itself to automation despite the small volume.
In this case, the ROI can be calculated based on the avoidance of fines. The monitoring and booking of foreign currency risks, the automated tracking in ​​financial fraud or the automatic optimization of price calculations are also of high strategic relevance.
Automation of internal and external ticketing systems increases the satisfaction of customers and employees through faster and more reliable processing in customer service or the IT help desk. These examples show how IPA can help companies reduce business risk, increase sales, and become more efficient.
How can companies get started with IPA?
Starting difficulties can be that decision-makers and users in companies feel overwhelmed by the numerous possibilities and do not know where to start. This is where it is helpful to start with small projects.
First of all, it is essential to check whether there are already departments within your own company that have dealt with a similar problem to learn from these experiences. A department that deals with the approval of chemical products can learn from a finance department very well, even if the technical challenge is different.
In addition, it is essential to have a competent partner at your side when it comes to this topic which will support you on the journey with IPA. Networking with other customers of the partner is insightful because a pharmaceutical company can learn from a bank here too.
In general, with this topic, it is essential to start with smaller parts of a process to gain initial experience with IPA and better assess possibilities. The transfer of expertise among each other can bring enormous added value here.
In our experience, it has proven to be beneficial first to set up a small task force that starts with a sub-process. After a successful first project, this task force can share knowledge within the company.
This successful project acts as a lighthouse project for IPA to identify further opportunities and roll-out projects throughout the company.
What is essential on the way from RPA to IPA?
With the transition from robot-supported process automation to intelligent process automation, companies are faced with some fundamental changes in the three areas of business, IT and operations. In particular, human factors should not be underestimated in these projects.
The "Business" area pursues essential goals such as calculating the time saved by automating repetitive manual activities, increasing quality, which leads to the higher customer or employee satisfaction, and making compliance with regulatory requirements and critical processes more robust.
There should be a defined procedure for these points to incorporate them into an ROI to evaluate use cases. The structural set-up within the company is essential here. The Center of Excellence (CoE) is the department that makes the specialists of centralized RPA software available.
An existing CoE that deals with automation should also take care of intelligent process automation in the future.
Some parts of the RPA-CoE can be reused unchanged; others must be checked and adapted for their applicability to IPA. The infrastructure and the go-live criteria will very likely have to be adapted to IPA.
Further measures necessary for the setup must be taken into account. New providers, tools and technologies could be added to the existing technology stack of the CoE to expand the existing RPA functionalities with AI.
The human factor and knowledge of IPA as a success factor
For the "IT" area, the technical structure must be validated and prepared for the future vision of the CoE. If, for example, other technologies are used, the current system could be validated again since the connectivity of new technologies, for instance, in a cloud environment, can sometimes be implemented more efficiently and more cost-effectively.
If these points are taken into account right from the start, this saves time and money, as a basis for a uniform approach is laid.
The third area, "Operations", must also be adapted at various points to the new requirements arising from IPA. Conditions can also result in new service level agreements or new audit requirements that need to be reviewed.
The disaster recovery concept should also be adapted to the recent IPA cases to ensure that automated, business-critical processes are also secured.
A critical success factor in IPA projects is the definition of go-live criteria. By that, they mean the criteria that have to be achieved in a prototype to be used in production. These include at least one of the three AI assessment criteria: accuracy, precision, and recall.
To understand these, not only the users of IPA but also the decision-makers should have a minimum level of knowledge about IPA to define the criteria. We often see in companies that these criteria are not fixed before the start of the project.
There is no go-live afterwards because the expectations of the decision-makers about IPA are the same as about RPA. So the IPA bot does not act precisely 100 per cent of the time, as one would expect from a human colleague.
Therefore, human users have to learn how the robot implements the requirements in reality. For the success of IPA projects, both the technical specifications and change management are decisive.
In this way, companies are well prepared to start with a well-chosen process and bring it to production. Automation projects that do not find support from human actors are usually doomed to failure early on.
Ultimately, however, the human component remains the decisive success factor since automation can only succeed if people carry it out.
Application examples for the use of IPA
Now that the basics of Intelligent Process Automation have been shown, we will explain the potential uses using a few examples.
Example 1: Automation in the documentation
Documentation is considered a pervasive and complex process. Sectors that require a lot of documentation – for example, the finance and insurance industry – can benefit from this automation in particular.
The use of an IPA allows the data to be processed so that immediate, automated processing is possible. The IPA enables pre-filled forms, recommendations for further processing, can create and approve contracts and finally automate the processing documentation.
Example 2: Automated decision-making process in banking
The use of IPA also offers decisive advantages in banking. A digital application process already offers numerous benefits, but most of the time, the decisions are not made automatically. Instead, employees have to use digital data to make decisions. The use of an IPA can fundamentally optimize this processing.
The required data, such as salary statements, are often unstructured so that an RPA would fail here. However, an IPA could first structure this data and then process it automatically.
Example 3: Chatbots for customer contact
An IPA can also offer a decisive advantage in direct customer contact because its AI ​​can make specific decisions. A customer can request certain documents via chat.
The IPA recognizes the required patterns and initiates the corresponding processing. If the IPA fails during processing, the customer contact can be forwarded to a trained employee.