Apple Watch Delayed Notifications: How to Fix Them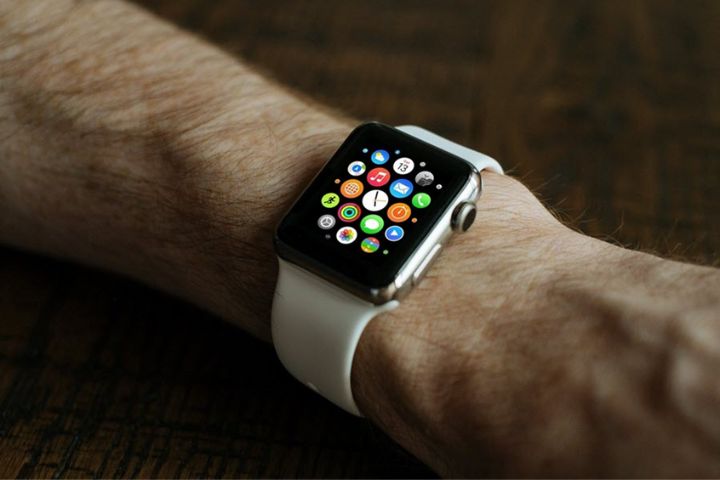 Apple Watch alerts users of any messages and emails by sending timely notifications. But these notifications become useful when you get them on time. Some users reported that text messages and other notifications arrive late on their Apple Watch. We explain about the apple watch delayed notifications and how to fix them.
They said that they got a text on their iPhone but received 2-15 minutes late Apple Watch delayed notifications. This post will help you manage the delayed notifications on your Apple Watch.
Delayed Notifications From Apple Watch
Sometimes, a user gets an email, iMessage, or text on their phone. But their Apple Watch doesn't notify them until 1-2 minutes.
In simpler terms, their phone receives the notification first. Some users get delayed announcements anywhere from 1-15 minutes.
There are some fixes to this problem. The first and straightforward method is to restart your Apple Watch and the connected phone.
Restarting your iPhone is the most recommended tip to solve nearly all issues; we will discuss this in this article.
Unmute Apple Watch Notifications
It might be in silent mode if your Apple Watch is not vibrating or ringing when receiving any messages or emails.
Can you check if you have silence notifications on your Apple Watch? Go to a Notification Center and click three dots or the More button.
Based on the application, you will observe various options. If a specific app notification is muted or turned off completely, you can turn them on to see them.
To unmute your Apple Watch, click the bell icon if activated. For detailed information, visit https://setapp.com/how-to/silence-notifications.
Restart Apple Watch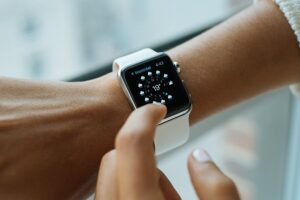 To restart watchOS 9:
Remove your watch from the charger if it is charging.
Keep pressing the side button until the power button appears in the upper-right corner.
Click the power button and move the Power Off slider.
If the watch turns off, keep holding the side button until there is an Apple logo. To restart watchOS 8 or earlier, remove the look from charging.
Keep holding the side button until you get the Power Off slider. Drag the slider. Keep pressing the side button if a watch turns off.
Force Restart Apple Watch
If a normal restart doesn't resolve the problem of Apple Watch delayed notifications, force restart or hard reset the watch.
Do it as a last resort only when your Apple Watch is not responding. Make sure that hard resetting would not impact the data of your eye.
To force restart an Apple Watch:
Hold both the side buttons and Digital Crown for about 10 seconds.
When you get the Apple logo on the screen, release these buttons.
Remember that you should not hard reset your watch while updating watchOS.
Unpair and Erase Apple Watch
Unpairing Watch removes the Activation Lock and deletes all the content and settings if you have paired the iPhone.
To unpair and erase Apple Watch, keep both devices close when unpair them. On iPhone, launch the watch and click All Watches in the My Watch tab.
Click the Info button available next to the watch you need to unpair. Click Unpair Apple Watch. Click Unpair [Apple Watch name].
Select to keep or remove the cellular plan for GPS and Cellular models. Enter the password and click Unpair.
Erase Apple Watch When You Don't Have iPhone
You can erase the Apple Watch when you don't have the connected iPhone. However, the Activation Lock will stay. To erase your Apple Watch:
Click Settings in Apple Watch.
Tap General and then Erase All Content and Settings.
If required, enter your password.
Select whether to keep or remove your cellular plan for GPS + Cellular models. Keep your project if you wish to pair iPhone and Apple Watch 7 again.
Remove your goal if you don't need to pair both devices. Click Erase All to reset your watch to the factory settings.
Customize Apple Watch Notifications Settings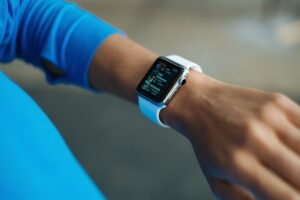 If you need to change other notification settings on your Apple Watch, open the app. Now, click the My Watch option. Next, hit on Notifications. Click the Apple Watch app to get the list of options.
To get the same notification settings on apps appearing on both devices, click Mirror my iPhone. Hit Custom and select any of the three options.
You can group notifications from a specific app if you customize that app's notifications.
The Conclusion
Receiving timely notifications reduces the need to keep checking your iPhone to get updates now and then. Several Apple Watch users have complained about a delay in getting reports.
It is annoying when notifications are related to critical work-related applications. If you are also waiting to receive timely messages, opt for any of the practical solutions mentioned above. These tips will help you put an end to the delayed Apple Watch notifications.