Mobile Apps – What Are The Benefits, Costs And Latest Trends In Apps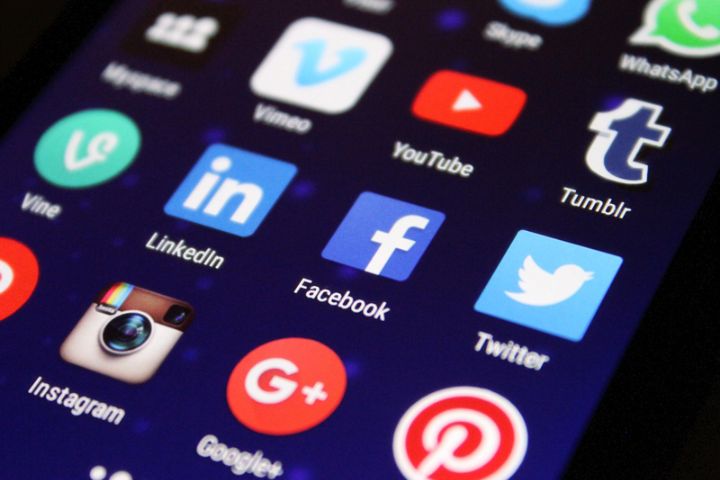 The mobile has dethroned the PC for several years and, therefore, all forms of Internet consumption. It is easy to realize that a website is no longer sufficient or is not quite suited to a Company's business. This one is seen almost in the obligation to propose the mobile apps.
What are the development trends? Why has the mobile app become essential for the Company? How much does it cost? Native or hybrid app: which one to choose? Let this article tell you about this program designed for mobiles!
The benefits of mobile apps
The cost of the mobile apps
Making the right choices: the mobile app or mobile website? Hybrid or native app?
What are the trends in mobile development?
THE BENEFITS OF THE MOBILE APPS
Over 75% of people now have a smartphone; from the youngest to the oldest, this device has quickly imposed itself in our daily lives, personal and professional.
We had to support this trend. The mobile app was not long in appearing and favored this new navigation:
It represents direct contact with prospects.
It allows you to do marketing at a lower cost.
She knows how to capture the attention of your target.
It is a non-intrusive means of communication.
It gives a positive and modern image of the Company.
Mobility has almost become the norm since more than 6 out of 10 people own mobile phones or tablets. There is no obligation to design a mobile application, but it is a real asset in a commercial context and is becoming increasingly essential.
Here are more in detail the reasons to develop a mobile application for your business:
Internet users use their mobile often to conduct their initial research before purchasing.
Mobile devices offer qualitative experiences to users: GPS, camera, push notifications, etc. Apps are automatically enriched with these features.
The app facilitates spontaneous purchases.
The app promotes online visibility and acts on the referencing of content.
The app allows the collection of additional data about your users.
Now that you have a better idea of ​​a mobile apps contributions and advantages let's specify what needs to be taken into account to make this development project successful.
Identify the target of your future application. We do not develop an app to do like the others but to bring real added value.
Evaluate your Company's digitalization level and deduce its technical capacity to embark on this new project.
Think about the format of your app: native, web, or hybrid.
Also, consider alternative solutions such as chatbots if you aim for real-time interaction with your users.
Estimate the overall development cost.
THE COST OF THE MOBILE APPS
There is not a price, but prices. There is not a single type of Company, but an online store, a startup, or a service Company.
The range is, therefore, extensive, as you can imagine. In general, here is what affects the cost of an app and thus explains the variations:
The operating system on which the app will be based: Android or iOS.
Interface design.
The number of mobile features and their complexity.
The integration of an online store and payment methods.
The geographical location of the development team.
Application updates and maintenance.
The most straightforward project can start at €500 and the most elaborate at €80,000. To reduce these development costs, follow our advice:
Write specifications to give a strict framework to your project and not stray from it.
Create a Minimum Viable Product (MVP): you thus have an unfinished but functional product with which you can generate your first income.
Set up quality control from the start to identify possible bugs as progress is made and not at the very end of the project. It is very costly and time-consuming to redo everything in case of problems.
Faced with this large budget to be expected, know that there are solutions to monetize a mobile app and thus make its creation profitable:
The integration of advertisements.
The design of a paid mobile app.
The in-app purchases proposition.
MAKING THE RIGHT CHOICES: MOBILE APP OR MOBILE WEBSITE? HYBRID OR NATIVE APP?
Choose between mobile apps or a mobile website.
Be careful to differentiate between the mobile apps and mobile website (also called Web App): although viewed on tablets and smartphones, they are not the same technologies. The mobile app is characterized by:
A download to a mobile device from an online store, the App Store, or Google Play.
No internet connection is required.
A response to a specific need.
Habitual and regular use.
Downloading updates.
The mobile website is characterized in turn by:
Adapting a "classic" website to the formats of tablets and smartphones.
Consultation from a web browser.
Internet connection essential.
A need for the informative, event, or promotional communication.
Automatic updates.
Your business objectives will determine the actual need and the choice of technology.
Choose between hybrid or native mobile apps.
Have you opted for mobile apps? Now you have to choose between a native or hybrid version. How do we distinguish them? What are their respective contributions?
The hybrid mobile app can be used on both iOS and Android platforms. A single source code facilitates its development, management, and future updates.
The native mobile app, on the other hand, is designed for a single platform, either Android or iOS. The choice of venue will result in a programming language: Java for Android and Swift for iOS. If it costs more, it has a significant advantage: creating push notifications that boost a sales and marketing strategy.
Overall remember that a hybrid app, easy to code and inexpensive, is relatively slow. The user experience is essential. A native app, although expensive, is more efficient and secure, offering optimal navigation.
Here again, it is your objectives, your deadlines, and your allocated budget that will allow you to make a choice. For an urgent launch, go for the hybrid.
For a project that is part of a marketing strategy and thought out from A to Z, I prefer the native app.
WHAT ARE THE TRENDS IN MOBILE DEVELOPMENT?
The explosion in the use of smartphones has generated the rise of mobile applications. Users are increasingly in a hurry and demanding to consume a lot of content on mobile devices (much more than they make calls!):
the downloadable mobile app has simplified use and revolutionized navigation. It is at the heart of the digitization that our society has been experiencing for several years.
Technological advances are therefore essential to constantly improve mobile apps. Here are the most notable:
The appearance of the 5G network.
On-demand applications (or on-demand) are a valuable aid to daily tasks in various fields.
Instant applications (or instant apps): they encourage downloading after a trial phase.
Portable (or wearable) applications such as Apple Watch, Samsung, and Garmin.
Cloud-based applications: the size of the app may be reduced.
AI: Artificial intelligence and app will become one to now offer voice and racial recognition, perform predictive analysis, etc.
Augmented reality and virtual reality.
Chatbots: these virtual assistants are evolving towards mobile apps and are becoming a key element in their development.
Foldable smartphones with remarkable new screen dimensions.