How To Launch Your Own Mobile App And promote your app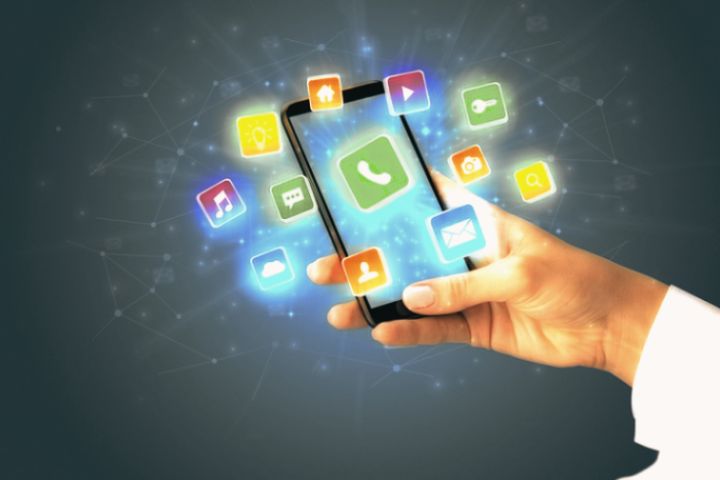 Since the beginning of the Internet, the world has been evolving at a very high speed. With the appearance of social networks or the creation of mobile app, digital transformation takes deeper roots in our daily lives.
Leaders lean more toward adopting a digital marketing strategy in the professional world. Indeed, thousands of tools allow a Company to boost its activity.
M-commerce or commerce via mobile app will enable companies to launch their business. Promoting your application has become a necessity.
Thanks to mobile applications, a start-up differentiates itself and increases its chances of being more visible than competitors. However, creating a mobile app is not enough to better reference the web.
Indeed, to attract customers, it is necessary to focus on the launch of your application. Which method was applied to highlight your application?
How to encourage Internet users to download your mobile app? To help you promote your mobile application, we reveal all the secrets in this guide.
Successful launch of your application: what does it mean for you?
Before we dive into the different methods you need to apply to launch your mobile app, you must define success first. What do you mean by achievement and success? To answer this question, you must then set measurable and achievable goals.
For some companies, success translates into a significant number of downloads. For others, it means a favorable review rate for the app. This step is crucial and will allow you to choose the best strategy better to adopt.
Moreover, these objectives must be achievable over time. Indeed, to avoid getting lost during the whole process, you can set mini goals to be achieved within a time interval.
To do this, you can establish a project management schedule. This will allow you to keep a constant eye on your progress.
Create a page dedicated to your mobile app
Creating an official page dedicated to the Company's activity is the solution most requested by business leaders. The same is true for pages devoted to applications.
These solutions allow the Company to better inform Internet users about the products or services offered.In the case of a mobile application, the landing page informs mobile users about it and helps boost its launch.
You can communicate a promise and value proposition to users on this landing page. You can also publish the application's key features there, ensuring that calls to action refer to the stores.
In addition, on your dedicated page, you must highlight the visuals of your product, that is to say, your application's branding.
Also, do not forget to publish the visual screenshots of your mobile app. This will give users a vague idea of ​​the latter's appearance.
Promote your mobile app on social media
Social networks are increasingly embedded in our daily lives. Now, nearly 87% of the world's population uses these communication tools to chat with loved ones, sell and buy items online or get information.
Thus, if you want a successful launch, you must promote your application on these communication media.Between Facebook, Twitter, or Instagram, you can easily promote your mobile application and arouse the interest of Internet users.
The goal is to collect a large number of downloads and not traffic. If you want to boost the promotion of your application even more, position yourself on the Pinterest social network as well.
Being very visual, the latter will allow you to generate a buzz and fully arouse the interest of Internet users. In addition, you can associate these social networks with your official page and offer your customers to register.
So, as soon as the official version of your application is launched, they will receive an alert via email. In addition, know that even if your application is still in the development phase, you can still highlight it by generating buzz about what you offer or do.
Create content to generate interest
Indeed, it is essential to promote your mobile app. However, this is not enough to boost its launch. Certainly, without the right content, your mobile app will never appear in the searches of the stores or at the top of the list of categories.
You must create content adapted to each platform type to overcome this drawback. Each platform deserves appropriate and relevant content for social networks, websites, emails, press releases, or blogs.
To do this, you can explain to future users how to use your mobile app, what your application will be used for, or why they choose you and not one of your competitors.
In addition, these different contents will allow you to collect the opinions and recommendations of users. Also, arouse the interest of Internet users by offering them regular updates.
In addition, you can answer user questions. This will add value and allow you to interact better with your community.
Record a demo to showcase the mobile app
Apart from creating textual content, you can also spotlight your app by recording a demo. This kind of tutorial will clearly show users how to use your mobile app. You can also explain to Internet users why your application is practical and its purpose.
To make this short video, you can take screenshots illustrating the mobile application and record a voiceover. In addition, free tools are available online and will allow you to create a short demo easily.
Through this practice, you will show Internet users the value of your mobile app. Above all, don't forget to share your demonstration as much as possible on your official page and all your social networks. This will create a buzz on the Internet and make you gain visibility.
BONUS: Request the ASO to be even more visible
Working in the same way as SEO, ASO, or App Store Optimization will allow you to boost your visibility in the stores ( Google Play and App Store ) and thus promote your application.
Indeed, ASO is a set of techniques aimed at being better referenced and ranked in the mobile application market. In other words, it contributes to the ranking and increases the number of positive reviews.
To take advantage of this technique, you should choose a unique title that reflects your application. The latter must be selected at a reasonable length, that is, neither too long nor too short.
Also, you must specify your keywords there. On the other hand, the description of the application should be elaborated in such a way that the keywords are highlighted.
In addition, uploading screenshots and publishing a demonstration video will allow you to be better ranked in the list of categories. All these techniques will ensure a successful launch of your mobile application.