What Are PPS Systems And What Are The Advantages Of Them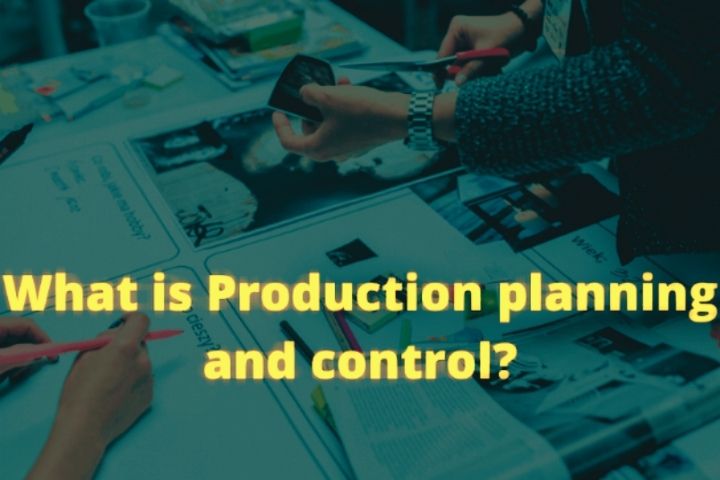 A modern PPS system helps you master the production situation and master possible changes, bottlenecks, or failures with flying colours.The variety of products continues to increase due to consumer behaviour changes, and customers expect constant readiness to deliver.
In contrast to the past, people are used to the fact that almost every product is available at all times. Many manufacturing companies are therefore under enormous pressure. To cope with these challenges, well-thought-out and forward-looking planning are the be-all and end-all.
It depends on adherence to schedules, needs-based material supply and efficient production. The use of such a solution is almost inevitable, especially when there are several production sites and many people involved in the process. But what exactly is a PPS system?
In this article, you will learn what PPS systems are used for, what advantages they bring your company, what tasks they take on, and the difference to an ERP system.
What is a PPS system?
PPS stands for production planning and control. This is a computer-aided system which, as the name suggests, supports you in planning, managing and monitoring the production processes in the company.
It takes over the organization and the associated data management holistically and helps optimise your company's operations.
To guarantee optimal planning, as much and above all complete information as possible about the company and its processes is required. A central database ensures that all those involved can always act based on the latest news.
APPS system supports the entire process. Starting with the offer processing, through procurement, warehousing, and material and resource planning, to production monitoring and delivery.
It helps you with the production of goods and considers the quantity, available capacities and the agreed delivery date. Resources such as machines, employees and materials can be used much more efficiently.
Overall, it makes your company more flexible and adaptable. Modern PPS systems fit seamlessly into the existing IT landscape.
advantages
The use of a PPS system brings many advantages to your company. The planning for production is computer-aided in the software. This makes it possible to reduce production costs, increase the readiness to deliver and guarantee the customer a high level of adherence to deadlines.
Short lead times and reduced stocks
With the system, you can also reduce the time it takes to process orders and achieve a consistently high level of machine utilization. All relevant data, such as master or order data, must be recorded in the system so that the software can guarantee even capacity utilization.
A computational optimization takes place based on this database, which provides the basis for planning order processing. Successful planning is only possible if sufficient material, personnel and work equipment are available for production.
Many companies now work according to the just-in-time strategy. According to this, materials are only delivered when they are needed for production. The aim of this strategy is to Timing the entire flow of materials to match the production process.
The stocks in the warehouse are thus reduced, and you as an entrepreneur can keep the storage costs as low as possible.
What tasks does a PPS system take on?
The requirements for a PPS system are pretty diverse. For production planning and control, the software must determine
which products and in which quantities have to be manufactured in a production period,

how large the amount of the required input goods is,

whether and at what times needed product quantities are summarized,

at what point in time production should take place, taking into account resources and capacities,

The order in which production orders are to be processed.
Before you accept a new order, the software checks how large the capacities are currently. If there is no capacity for a new order, this is communicated by the system.
Furthermore, the production program is continuously monitored – if there is a delay in processing an order, the software also reports this. The PPS system also differentiates between whether a product is manufactured in-house or sourced from a third party.
In the case of products manufactured in-house, a production order is generated, and in the case of third-party products, a procurement order.
Target groups and areas of application
PPS systems are usually used in industrial companies with mechanical production, particularly with assembly processes and parts lists, for example, in the electrical industry, mechanical engineering, and the chemical industry.
One can say that all goals pursued with the use of PPS software serve to ensure and increase competitiveness. The main objectives are above all to use resources optimally and to achieve short lead times.
Essential goals
The focus is still on achieving a consistently high level of capacity utilization. This can be equated with the endeavour to keep the downtime of a machine as low as possible.
New appliances cause idle costs. The shorter the rest for a device, the lower the idle costs will, of course, be. Reducing inventory levels is another big issue in many businesses. With a PPS system, you can determine exact requirements dates and reduce the stocks in the warehouse.
Another aim is to keep the deviations from the agreed delivery dates as low as possible. When a customer order is accepted, fixed delivery dates are usually agreed upon. Practice often shows that meeting production deadlines is difficult.
PPS and ERP – what is the difference?
As already described above, a PPS system supports the entire production process, from offers to delivery. It can be said that an ERP system is an extension of the PPS system traditionally used in industrial companies.
With the ERP software, additional business areas have been added, for example, modules for sales, accounting and human resources. The ERP system takes a holistic approach and can be used regardless of the economic sector. APPS system, on the other hand, only supports the production process.
ERP-based PPS – the classic
In some companies, it happens that the PPS software is used in parallel with the ERP system. However, a PPS system based on ERP remains the classic for production planning. Large companies work almost exclusively with ERP systems that have an integrated production planning and control system.
In addition to large companies, small and medium-sized companies are also increasingly using ERP systems with integrated PPS software. However, to guarantee optimal production planning and control, both plans must be perfectly coordinated with one another.
Conclusion
Customers expect flexibility and reliability at attractive prices. The relevance of software solutions that make it easier for companies to cope with increasing time and cost pressures will grow more and more in the coming years.
Without appropriate Information Technology solutions, it won't be easy to optimally plan and control the relationships between people, machines and materials. The prerequisite is software that can be seamlessly integrated into the existing IT landscape for this to work.
A future-proof PPS system shows good networking between production, the adjacent company areas and external partners.