The Three Technologies That Increase Workflows Efficiency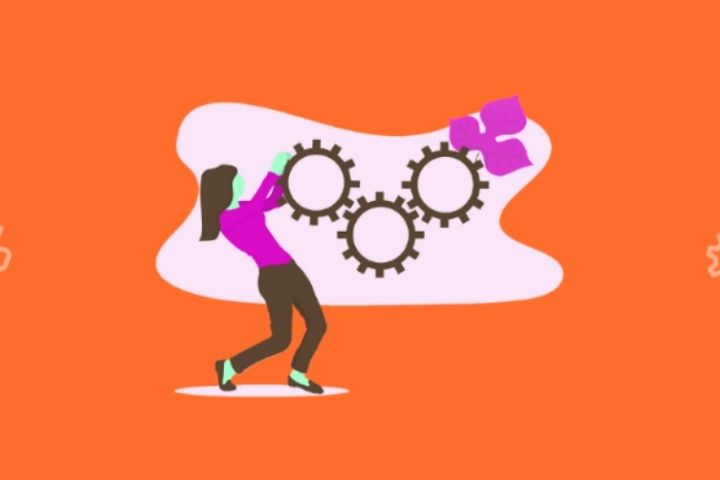 What exactly makes workflows smoother and more "flowing"? ServiceNow is always on the lookout for new technology intended for this purpose and often finds it among young startups.
The strategy essentially consists of acquiring innovative technology to upgrade the Now Platform functionally. Three of the last four acquisitions were aimed at increasing workflow efficiency. But it's a very helpful skill toget into a flow state not only in the technology way, but also for employees
Workflow a better world
The opening keynote will give a taste of how different companies use the Now Platform to create new customer and employee experiences and take their business processes to a new higher level of flexibility.
Since the pandemic at the latest, we have known that the ability to switch quickly when things don't go according to plan is vital.
The presentation by the British bank TSB provides a clear example of how isolated processes are linked, customer services are upgraded, and the customer experience is improved.
Suresh Viswanathan, Chief Operating Officer at TSB, shares with Keith Pearson, Global Head of Financial Services Go to Market at ServiceNow, how TSB has transformed the banking experience for customers and employees in an otherwise very traditional sector.
The reform contributed significantly to TSB's recovery and made the company more operationally resilient.
Frank Dunsmuir, Industry Lead for Customs and Trade at Fujitsu, together with Kam Patel, Senior Director for the Public Sector at ServiceNow, shows how the company uses ServiceNow to develop innovative digital solutions that make the customs process smoothly after Brexit continue to allow the unhindered physical movement of goods and services between the UK and the EU.
There's also the inspiring story of Telia, Sweden's leading telecommunications provider, driving digital integration for everyone.
Anna Lämber, Senior Director of Marketing EMEA North at ServiceNow, talks to Malin Fransen Kronberg, Director of Service Assurance and Operational Control Center at Telia, about how the company is consistently redesigning its facilities, workflows, and processes to provide its customers with connectivity and support that they need to be successful in the digital world.
The Three technologies that increase workflow efficiency were:
The Intellibot – automate smarter
The integration of legacy systems into automation processes via Robotic Process Automation (RPA) is the specialty of Intellibot, a startup from Seattle founded in 2015. Its RPA software helps companies automate recurring tasks intelligently because it makes it easier to integrate modern business software and legacy systems.
The background to the takeover is that the automation of business processes and workflows is often slowed down by the constant change between outdated systems and modern tools.
Since legacy systems cannot be seamlessly integrated into modern platforms, many tasks must be carried out manually.
If, for example, a customer's invoice document is to be found, this is often done by searching in an old application that may have been specially programmed for this purpose.
The order number has to be looked up in a company-specific ERP system, and the original service contract has to be called up in a 20-year-old client-server application.
Intellibot's software overcomes these manual processes using RPA, and together with the Now Platform, it enables productivity gains and more significant value creation from the existing functions with Artificial Intelligence (AI) and Machine Learning (ML).
Intellibot thus complements the current automation functions of the Now Platform, including KI / ML, the IntegrationHub, Creator? Studio for low-code app development, Flow? Designer, Virtual? Agent, Natural Language Understanding, and Document? Intelligence.
Swarm64 – more powerful data handling
Swarm64 is an originally Norwegian startup based in Berlin and a specialist in performance enhancement and scaling of databases. To provide intelligent workflows, most user companies need a hybrid database model that supports both transactions and analyzes.
To gain valuable enterprise-wide insights, companies must process large amounts of data while performing sophisticated analytics that use artificial intelligence and machine learning.
The open-source database technology of Swarm64 is particularly suitable for processing large data sets. This makes it easier to manage large-scale data transactions while performing sophisticated real-time analyzes that provide company-wide insights.
This means that the orchestration is also more extensive, and intelligent workflows are possible without impairing their performance and scalability.
ServiceNow regards the ability to query more data in less time as a game-changer. Thanks to the technology of Swarm64, data can be managed more effectively and efficiently in various use cases.
At the same time, complex data analyzes can be carried out on a large scale and at high speed. User companies can access information more quickly from a more significant number of data sources and significantly improve the scalability of the Now Platform.
Mapwize – the faster way to the hybrid workplace
Mapwize is an indoor mapping and navigation provider based in Lille, France. The term indoor mapping describes the cartography of the interior of buildings so that people can better find their way around. The latter becomes more and more important, the more popular hybrid work models and the more variable office space become.
More and more often, workers only go to their employer's offices when they attend meetings or work creatively with colleagues, while independent, productive work takes place in the home office.
The functionality of Mapwize aims to increase the efficiency of the entire workforce and at all workplaces, so that (collaborative) work becomes more accessible. With the help of Mapwize, employees can reserve seats, meeting rooms, and workspaces and access resources at the workplace from their mobile device or desktop.
Teams responsible for the workplaces can optimize the use of space by managing the room plans based on user behavior and the resulting requirements.
ServiceNow plans to integrate the mapping functionalities of Mapwize into the Now Platform to promote the use of flexible and agile workplaces. They should become part of the Workplace Space Mapping application or the Workplace Service Delivery Solution.
In this way, employees and workplace teams always have everything they need to create contemporary workplaces and find their way around them.
Incidentally, ServiceNow has taken over several startups specializing in artificial intelligence over the past year and a half.