Self-Employment : Know About The Benefits And Disadvantages Of It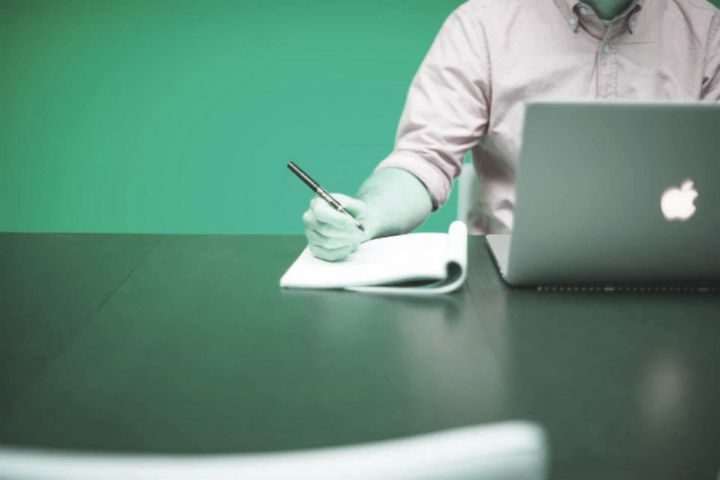 Benefits of self-employment at a glance.
The step from permanent employment to self-employment promises independence and freedom but is also associated with uncertainty and risks.
Therefore, it is crucial to be aware beforehand of the pros and cons to expect and the steps involved on the way to starting a business. Find out how to become self-employed and where the advantages and challenges lie.
Permanent employment or self-employment?
Have you already taken sick leave this year and didn't have to give up your earnings because of that? At the beginning of the month, do you know exactly how much money will be in your account? That is the blessing of permanent employment.
However, do you sometimes dream of working at your own pace and outside core working hours? Only picking the jobs that you feel like doing? Taking a day off on the spur of the moment without asking permission? Perhaps self-employment is the right solution for you. But beware: the decision to become self-employed or start a business should be well thought out.
What are the disadvantages of being self-employed?
Independence means personal responsibility: On the one hand, there is no longer a manager who tells you what to do. On the other hand, as a self-employed entrepreneur, you are suddenly responsible for all areas.
From the core business to business registration and tax returns to advertising your company, you must take care of everything and put your own money at risk.
Added to this is the most uncertain order situation shortly after the company is founded: You must acquire new customers and first make a name for yourself as a new entrepreneur.
This can lead to long overtime hours, blurring of work-life lines, and the risk of overwork. In addition, self-employed tradespeople are under tremendous pressure: if the order situation is wrong or you are absent due to illness, your livelihood depends on it. Unlike a permanent position, you cannot rely on a regular income.
The disadvantages of self-employment at a glance:
Confrontation with new tasks that do not correspond to one's core competencies (accounting, marketing, etc.)
higher psychological stress
no fixed or regulated income
no regular working hours
new dependencies possible (e.g., from customers)
no insurance by the employer (e.g., in case of illness)
Hardly any vacation or often work during vacation is necessary
What advantages do I have as a self-employed person?
On the other hand, self-employment opens up numerous opportunities that are not available to permanent employees.
The realization of your business idea is the top priority here: As a self-employed person, you can fulfill your dream of owning your own company and doing what brings you joy and satisfaction instead of staying in a job for which you feel little motivation.
You can decide independently in which direction you steer your company and when, where, and how you work.
Even if this often means that work and private life cannot be separated, working independently offers you a great deal of flexibility: you can extend your vacation a few days and work at your dream location or spontaneously take a few hours off in the morning to Taking care of the sick child are just a few of the options that are usually easier to implement when you are self-employed than when you are employed.
In addition, you have your success in your own hands: if your effort pays off and your company flourishes, you benefit directly from the profit generated. Tedious salary negotiations with supervisors are a thing of the past.
The advantages of self-employment at a glance:
Live out your passions and implement your ideas
doing different things at the same time
freely assignable working hours
(largely) autonomous and independent decisions
Self-discipline and self-structuring are strengthened
Personal responsibility is encouraged
Place of work is often freely selectable
Leisure time can often be flexibly integrated into everyday life
Success usually has a direct impact on earnings
How can I become self-employed?
If you have carefully weighed the advantages and disadvantages of self-employment and have sufficient discipline and self-organization, you can take the step into self-employment.
For your self-employment to be successful, you should plan and calculate carefully in advance. The biggest pitfalls are imprudence and naivety.
Find a business idea.
The independent start-up stands and falls with the business idea. This should be innovative, promising, and feasible – but how do you find such an idea? First, you should be creative and write down ideas and flashes of inspiration over a longer period.
Next up is the screening: What isn't doable with your skills? What is not legally possible? What already exists? What are you just not in the mood for? Also, think about which business idea is particularly suitable for you: What are you passionate about? Which idea plays into the hands of your professional skills and personal strengths?
Once you have decided on an idea, you should examine and evaluate it. How realistically can you implement the idea? Are there enough buyers, and how should they be reached? For example, use the Business Model Canvas to evaluate your business idea based on various key factors. With the Business Model Canvas representation, you can quickly see where there are connections and where your business idea is still stuck.
Choose your form of incorporation.
Depending on your business idea, you choose the type of foundation. Does a completely new company have to be founded for implementation? Then there is a new foundation. You are a small founder if you need small start-up capital of fewer than 25,000 euros and only one job for yourself.
If your start-up is linked to an unprecedented, mostly technology-based business idea, high growth potential, and low financial reserves become self-employed with a start-up. If your start-up develops from an existing company – i.e., departments, project groups, or parts of the company become independent with a business idea – start a spin-off.
Haven't you had a viable business idea yet and still want to start your own business? Even then, you can start a business. For example, open a franchise business. You benefit from the proven business model of a franchisor. He lets you use his business model and run an independent company under his brand. Or you can take over a company succession, take over an existing company and develop it further.
Develop a business plan.
The next step towards independent entrepreneurship is the business plan. In the business plan, you highlight the special features of your business idea and describe the specific customer benefit to convince potential investors. To do this, draw a clear picture of your company's target group: Who are your potential customers, and what purchasing power can you expect from this group? What communication and advertising measures do you use to draw attention to your company? Which sales channels do you use to bring your offer to men and women?
Then take a look outside. Who are you in competition within the battle for customers' favor? Do a brief competitive analysis and explain how and why you will prevail. What can other external circumstances benefit or jeopardize your company? These include trends, changes in the legal situation, or technological developments. Show that you have identified opportunities and threats for your company with an opportunity-risk analysis.
Before starting your own business, you must cast your company into a legally valid form. The choice of legal form has financial, tax, and legal implications and should be made after detailed advice from the Chamber of Industry and Commerce, Chamber of Crafts, or lawyers.
Fund self-employment.
To find a successful company, you must have a certain amount of start-up capital. First of all, you invest in the actual start-up: consulting costs, notary costs, and fees for the business registration. Then you need money for the necessary material, possibly a property, the equipment of the premises and much more. After you start your business, it usually takes a while to get started. Also, factor in this bridging phase when creating the business plan.
It would help if you didn't forget the tax either: the tax office will soon contact you with the first tax claim. Consult a tax advisor if necessary. And, of course, the fee should also be included in your cost calculation.
You can cover all these costs with a well-established financing plan. In most cases, founding a company is financed with a mixture of equity, loans, subsidies, and grants.
Register your business and take out insurance.
You have now completed the necessary planning for starting a business. You have to make it official and report your self-employed commercial activity to the trade office. You must also apply for a tax number from the tax office. It would help if you also inquired at your Chamber of Industry and Commerce or Chamber of Crafts whether you have to comply with other formalities as a trader.
In addition, you should secure your new business against all eventualities. For example, take out insurance against operational risks such as burglary, fire, or machine damage.
You now also have to make private provisions for unemployment, pensions, and the like: Inquire at the employment agency about unemployment insurance for the self-employed and plan private old-age provisions because many self-employed people are not compulsorily insured in the statutory pension insurance. In this way, the start-up's profit secures your livelihood during your professional life and afterward.
Part-time self-employment.
Would you like to benefit from the advantages of self-employment but shy away from the risks? Then part-time self-employment is an excellent way to combine personal responsibility with the security of an employment relationship. This way, you always have a secure source of income during your start-up.
Conclusion.
Of course, self-employment is not for everyone. For example, fleeing your current job into self-employment out of sheer frustration is rarely a good decision.
On the other hand, the desire for more independence and self-determination can be a good starting point. Get the support and advice of people you trust, and read more information from official bodies beforehand.