How To Start A Business? : A Complete Guide To Develop Your Own Perfected Business Idea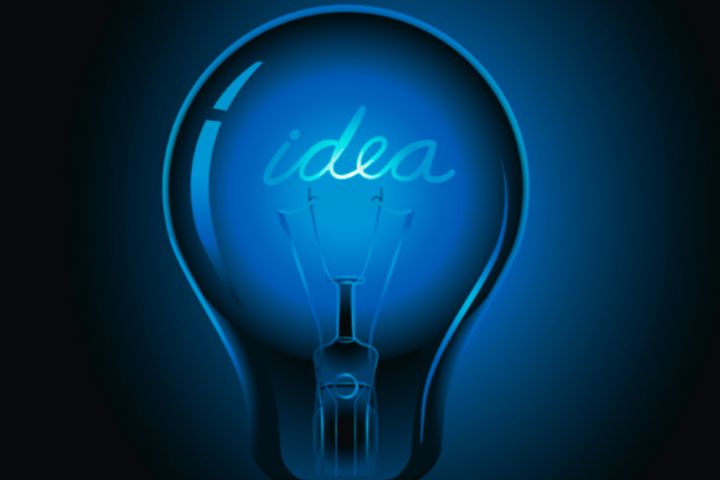 How To Start A Business?, Successful founders or entrepreneurs are usually not inventors but innovators. They don't always benefit from flashes of inspiration or years of research/development. Instead, they fall back on what is already "existing." They discover niches and gaps in the market, extensions, improvements, or new markets.
Innovation
Innovations are usually based on years of research and development work. They are very cost-intensive and, in addition to specialist knowledge, also require the necessary know-how to start a business and make the innovation marketable, find financiers, and open up sales channels.
Flashes of inspiration in everyday life or years of research and development work and the resulting innovative new developments are the exception when founding a company or how to start a business. Only about every 20th founder in europe becomes self-employed with something unprecedented.
Improve/expand products and services
Products and services are never "finished." Further developments and improvements are almost always possible and can lead to promising business ideas.
This can also be seen from the start-up figures because most business ideas are based on existing business concepts that are further developed, optimized, or expanded.
Practical example: There are many iPod
MP3 players, but Apple recognized the weaknesses of the existing products. A chic design was created, and a user interface worthy of the name was developed – their success proves them correct. A conventional music player has become an absolute must-have and lifestyle product.
Copy/adapt business ideas.
Many founders start their own business with a business concept of how to start a business and that has already been successfully tested on the market – in the USA or elsewhere. These concepts are often adopted to open up new markets or target groups.
The obvious advantage: you know that the business concept works with a idea of how to start a business. You can build on the experience of the original and maybe even improve or vary it in the next step.
Practical example: StudiVZ
The online community "Studiverzeichnis" in Germany is, for example, a copy of "Facebook," which is very successful in the USA.
Disadvantages:
In general, it should be taken into account that many entrepreneurs since quick success and want to jump on the bandwagon, especially with new business concepts that have only recently been successfully launched on the market.
For example, the micro-blogging service Twitter – successfully launched in the USA – soon had several similar offers in Germany that competed – sometimes without success – for members.
, Therefore, it is always advisable to observe the market closely and realistically assess the chances for the implementation and success of the business concept.
If you decide to copy an image, you have to be quick because you're usually not the only one who wants to adopt the idea. In addition, you should always inform yourself about the legal framework (e.g., existing patents).
patents
Many companies, research institutes, or inventors have patents they do not use themselves. Larger companies, in particular, do not want to or cannot use all patents.
On the other hand, researchers and developers often lack the entrepreneurial know-how to market their inventions.
As a result, unused patents are often available for purchase, or at least there is an opportunity to obtain licenses to use a patented invention.
Trade in patents and licenses has become a global economic factor. Numerous ideas are exchanged online, where patents and rights are traded.
Franchising – foundation with proven business concepts
In franchising, an entrepreneur leases a successful business concept to other entrepreneurs. In addition to the product/service, the franchisor also offers marketing and financial advice strategies.
Franchising is a relatively safe way to set up a business, but the entrepreneurial freedom of the founder is limited.
The general rule is: to use gaps in the market.
A gap in the market exists when there is no corresponding offer on the market for the needs of specific customers. Cracks in the market arise when demand and thus customer requirements change or when recommendations disappear from the market even though there is still demand.
An entrepreneur who discovers a gap in the market and places and markets a suitable offer has a good chance of taking pioneer profits because he is in a position to be able to make an unrivaled offer.
Usually, however, other companies will copy the request in the foreseeable future and maybe even expand and improve it. Here it is essential not to rest on our laurels but to continue to analyze the market and customer needs and to use the time advantage in the long term to know the idea of how to start a business.
Identifying and developing a business idea
Since the world and society are constantly changing, it is essential to include these circumstances in business calculations.
There are short-term fads and long-term trends. Recognizing and assessing these is the task of the founder.
Business ideas always arise when markets change or new markets emerge. In practice, it has been shown that there are prime areas where changes become market opportunities for entrepreneurs and new niches or entire sectors occur.
Social changes
Values ​​are subject to constant change and fluctuating acceptance. An increased birth rate has just been re-recorded, but what about the next year or two years?
Such trends need to be carefully assessed and predicted. Under no circumstances should these estimates be blindly relied upon.
Technological Changes
Technological changes have shaped our lives more than anything else. With innovations such as the Internet or freely accessible mobile communications, old habits were suddenly questioned, and a new rhythm of life developed. It is important to recognize such changes early, assess them correctly, and use them.
Legal changes
Legal changes always offer new opportunities – even if they appear to be severe restrictions at first glance. For example, a tobacco advertising ban could lead to new types of advertising or corporate communications.
Global changes
Global changes such as climate change or globalization also open up new markets and opportunities.
Further development of a business idea
To further develop initial, vague business ideas or to get new impulses, the founder can use various creative methods:
mind mapping
brainstorming
brainwriting
Listen, Recognize, Perceive
mind mapping
Mind mapping is the best-known technique of mapping method (graphic data recording). Here, a mid-term is written in the middle of a sheet, and all related times are related with lines.
From these related terms, one can, in turn, derive associated topics. This is how you get a tree structure.
This way of presentation allows the terms to be recognized more quickly and can be taken up again. In addition, topics are separated from each other and presented clearly and associatively.
brainstorming
Brainstorming is a method in which 5 to 15 participants sit together and, without mutual criticism for about 5 to 30 minutes, throw out all the associations that come to mind for the given term. It is desired to develop and continue the thoughts of a fellow player.
The result is a list of unordered terms or sentences on a piece of paper and only criticized and evaluated in the second phase. The method is particularly suitable for finding unconventional ways and methods or as an introduction to a specific topic.
brainwriting
In one brainwriting method, Method 635, exactly six participants sit together in a group and write down three ideas that come to mind on the given topic in five minutes.
The hands are then passed clockwise. The aim is to develop three new ideas from the three ideas of the person next to you.
This method provides high-quality results, but there is a lack of spontaneous statements.
Listen, Recognize, Perceive
A successful company founder walks through the world with open eyes and ears. He tries to discover a need – be it in personal conversations or virtual online communities
Evaluation of a business idea
Aspiring entrepreneurs should evaluate their business idea as objectively as possible early. In this way, later problems can be recognized and avoided. There are different ways to do this:
Evaluation according to economic criteria
Use of studies and financial data
own studies
Consideration of own resources and competences
You should always keep your skills and resources in mind when evaluating a business idea.
Evaluation according to economic criteria
In this method, one analyzes the desired markets, target customer groups, and other essential factors quantitatively, i.e., estimates or counts them.
One always chooses an optimistic and a pessimistic representation to avoid inaccuracies and overestimations. Then the resulting potentials are evaluated.
Use of studies and economic data
With the help of studies by market research institutes, you can identify trends or evaluate your estimates better.
There is the possibility of requesting exact figures about the market situation and sales of the targeted market from the representatives of the branches.
Additional material is available from its competitors in annual reports, brochures, and company roadmaps.
Own studies
It can be helpful to get your impression of the opinion of the future target group. For this purpose, a questionnaire can be created, which should contain at least the following points:
Brief description of the business idea (maximum three sentences)
Do you need the product/service? Why why not?
Would you pay XXX money for it?
If not, what would be your price limit?
Do you already use a similar product/service?
Consideration of own resources and competences
When evaluating a business idea, you should always keep your skills and resources in mind:
Do you have the necessary know-how to implement the business idea successfully?
Are you a founder type at all?
Do you have enough financial resources to get through the start-up phase?
Is there enough time to deal intensively with the foundation, or are you still busy with other projects?
Checklist for your business idea
Our business idea checklist summarizes all relevant factors for evaluating your business idea.
How do you protect a business idea?
Especially at the beginning, the developing company is exposed to particular dangers with the business idea and with it. Since many statements are based on innovations in products, services, and processes, they are a treasure trove for people who are too happy to "borrow" new ideas.
Therefore, the legislator has created several ways to legally protect a company's intellectual property. There are also some other protective measures.
In general: secrecy
Everyone involved in a start-up project should always maintain confidentiality. Information about the innovation should only be written in an abstract and sketchy way. Experts used for consultation should be sworn to secrecy, and documents containing details about the business idea should be marked "confidential."
The secrecy aspect is crucial if a patent is to be applied for on a product since the prior publication of the product makes a patent application impossible.
Intellectual property rights: brands, products, domains, designs
A protection procedure, such as the patent application, is initiated at the Patent and Trademark Office in Delhi. To be adequately protected internationally, you also turn to the European Office for Harmonization of Trademarks and Designs (OHIM ).
Patent
A patent can only be registered for a commercially usable, new product. It can be protected for up to 20 years, but this is very expensive. The patent is published 18 months after registration, and secrecy is no longer guaranteed.
Utility model
In contrast to patents, utility models have a maximum protection period of ten years.
The utility model is an unexamined property right. After the application, it is only checked whether the invention can be protected as a utility model and is also subjected to a plausibility check. The utility model is then registered.
Any overlaps with already registered utility models are therefore possible. They will only be examined if a legal dispute arises. To prevent this, you can submit a search request.
Trademark protection
Names, words, sequences of letters, logos, even color combinations, and signature tunes can be protected under trademark law. The duration of the protection is initially ten years but can be extended by ten years at any time.
Design patents can protect design patents—both graphic and plastic designs for up to 25 years. A design can still be registered as a novelty up to one year after it has been put on the market.
Company names Company
names are automatically protected when entered into the commercial register so that no other company can operate under the same name in the same industry and administrative district. Company names can also be protected as brand names.
Domains
As long as you do not infringe the trademark rights of others, the domain name is protected by registration with DENIC eG Domain Verwaltungs- und Betriebsgesellschaft and only expires when it is deleted from the DENIC directory. Domain names can also be protected as trademarks.
Presentation of a business idea
During the start-up phase and subsequent business activities, the founders always try to convince people of their business idea.
For this, the company founders need the appropriate communicative tool to convince their counterparts of their idea and thus of profitable cooperation.
elevator pitch
Explaining your business idea to a stranger during a single elevator ride – that's the idea behind an elevator pitch.
An elevator pitch is a short presentation (about 30 seconds) that gives the person you are talking to a concise but accurate insight into the business idea. It should, of course, win the interlocutor for your opinion.
Important factors here are the emotional, pictorial address and the concise but pleasant style. Popular are graphic comparisons that stay in the listener's memory and a linguistic staging constructed according to the AIDA (Attraction, Interest, Desire, Action) formula.
The brevity of the presentation also offers the opportunity to include it in telephone calls or small talk.
Three-minute presentation
This presentation has prevailed primarily at congresses, workshops, and seminars where several company founders present their business ideas in succession. It is pretty common to show some slides.
The short period should not be understood as a limitation but as an opportunity to assert oneself against the other speakers and to impress the audience with a concise presentation.
business plan
The business plan is the basis for discussion, how to start a business and argumentation for founders, as it gives an insight into their expertise and represents the roadmap for the company.
A business plan is a working paper containing a company's goals and strategies with the essential requirements, projects, and measures for a specific time frame.
website
You can also think about a website to present the business idea. The investor and the future customer can use this to obtain information and make contact.
basic equipment
Business cards are indispensable when introducing yourself and your company in a personal conversation. They form the first bridge between interested parties and entrepreneurs.
Multimedia presentations are best compiled in a detailed and more concise version. Here it is essential not to demotivate the viewers with too much text but to keep their attention through graphics and to separate foils, provide views of the topic, and address the audience directly.